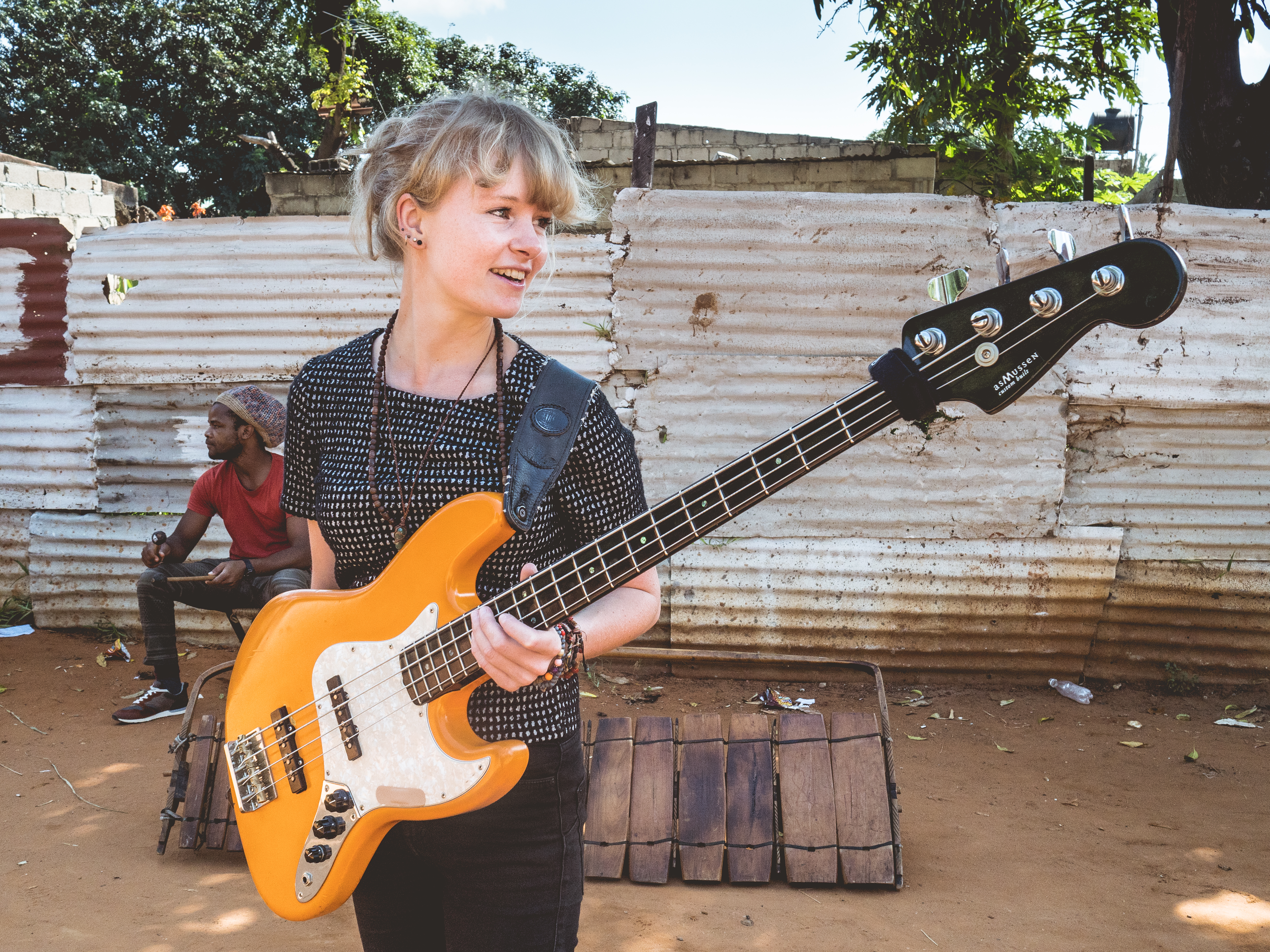 Rosan Asmussen is a young talented Dutch bass player.
Inspired by Richard Bona, Francis Rocco Prestia, Jaco Pastorius, James Jamerson and Pino Palladino, she steps into the session musician scene and traveled the world to discover local music styles.
She recently worked with Matchume Zango (MOZ), Iris Kroes ('Irisistible' tour), Abbey Hoes, Claudia Medina (USA), Dramali, Sunroots, Frank Torres (NI), Tollak Ollestad, Sietse Huisman, Jeroen van Olphen, Junior Martir, Gianni Vancini (IT), Alain Clark ('Walk with me' tour), Juanma Gúzman (EC).
In 2017 she released her debut solo album 'An African Tale'. In her songs she not only speaks her native language, but she has also created her own language. "By working with feelings and emotions, I was able to express myself in a language with the right sound and cadence." To get into the depths of her own sound, she traveled to Africa (Mozambique and South Africa) where she recorded the album with local artists. Especially for the release of her album, she had the African musicians fly to the Netherlands for a tour.
Rosan has launched a YouTube Bass channel called 'Rosan's Bass World' to share bass lines with the world and show just how bad this instrument really is. New collaborations arise through this international platform!