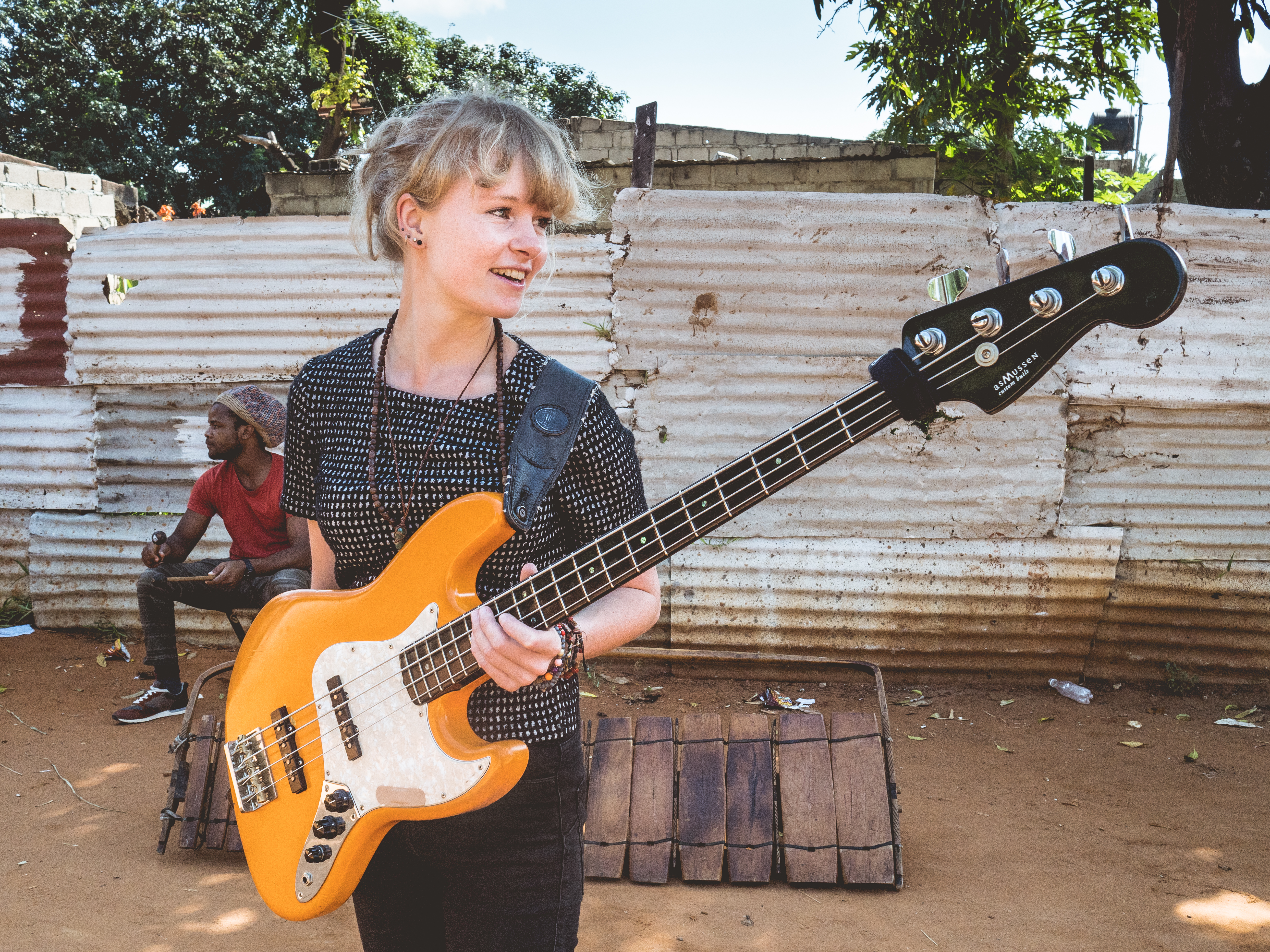 Rosan Asmussen is a young talented Dutch bass player.
She participated in the theatertour 'Irisistible' with The Voice-winner Iris Kroes. In 2014 Alain Clark has chosen Rosan as local talent resulting in a performance during his 'Walk with me' tour. Watch the video here.
Inspired by bass players like Richard Bona, Francis Rocco Prestia and Jaco Pastorius she takes her steps into the session musician scene and created her own identity by writing her debut album.
In her songs she speaks not only her native language but she created her own language as well. "Working with feel and emotions made me express myself in a language that has the right sound and cadence."
To get into the depths of her own sound she traveled to Africa where she recorded the album. The release will be in october 2017 during the 'Rosan brings Africa' tour.